Motorcycle Fork Tube Repair
By
Frame Straight

List of Services Home Contact and Shipping Info

Front Fork, Steering Stem, Upper and Lower Triple Clamps
These type or repairs are not always as strait forward as they may seem. At Frame Straight, we use the tried and true method of correcting fork tubes, using an H-frame, remote pedal controlled, 30 ton Hydraulic press.
The press design allows for hands free operation and full mobility of the component being corrected.
A thorough check of the component is always made prior to corrections. Understanding how the component deformed is the key to its correction.
and
"Critical to today's, thin wall fork tubes"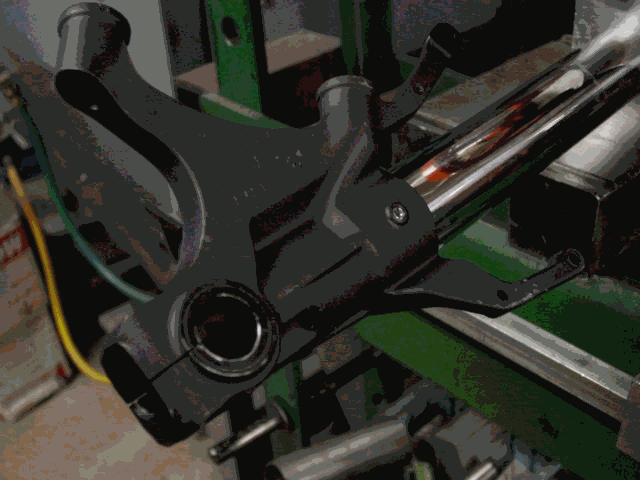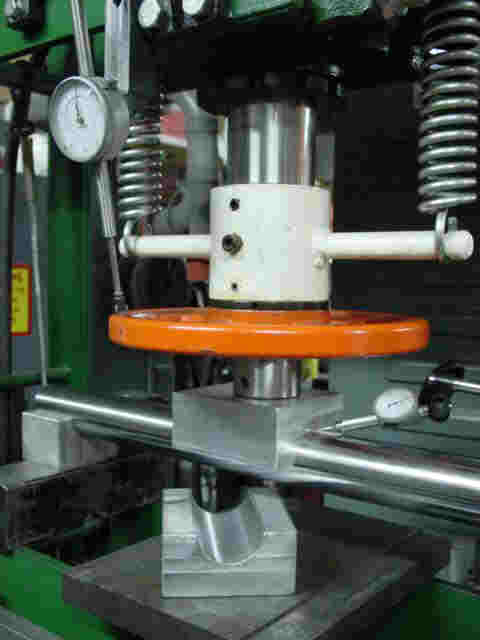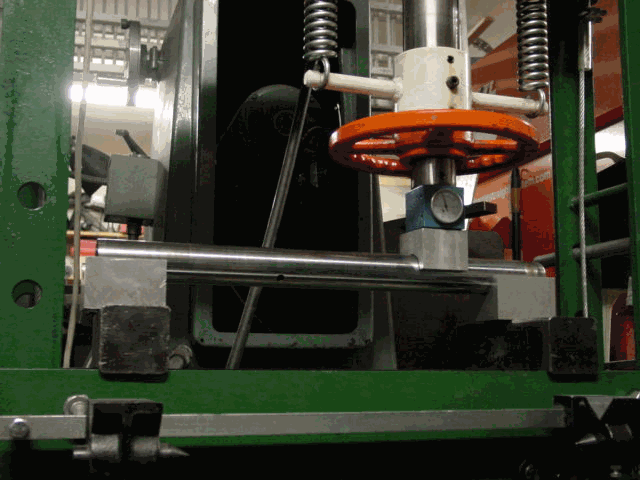 To insure that the tube is not pushed out of round or dented further, the appropriate fixtures with the correct radius made to fit specific diameter tubes are used, not flat or V-block type. This attention is given to the surface finish of the tubes, stanchion or slider, guarantees a smooth fluid dampening motion when assembled and in service.
The approach applied to fork tube straightening will also smooth out about 90% of the wrinkles and kinks often found on light weight performance tubes.
Repair costs $100.00 to $480.00 per set.
Final $price is based on amount of time to repair.
Call 586 246 4500 for best guess estimate.
We can disassemble fork leg assembly's, new seals ,wipers and fork oil etc...we will charge $ accordingly.
Save us time and your $.
Send only the bent fork tube's
for lowest possible price.

Tube Misalignments, Steering Stop Damage, Modifications,
Custom Fabrication
Performance Specials
Titanium Nitrite (Gold Finish)

Hard anodizing (for alum. parts)

Low Friction Seals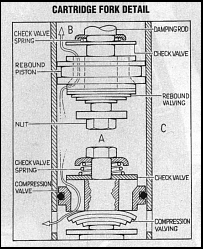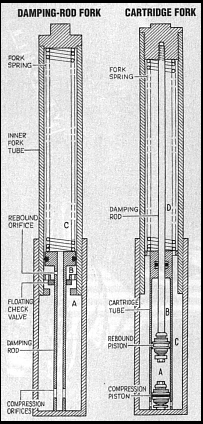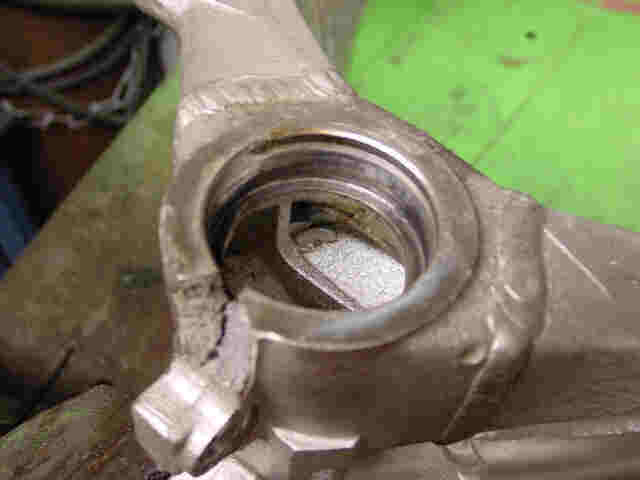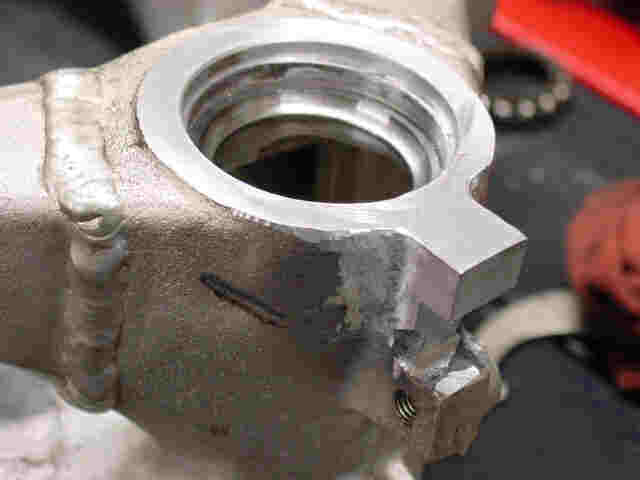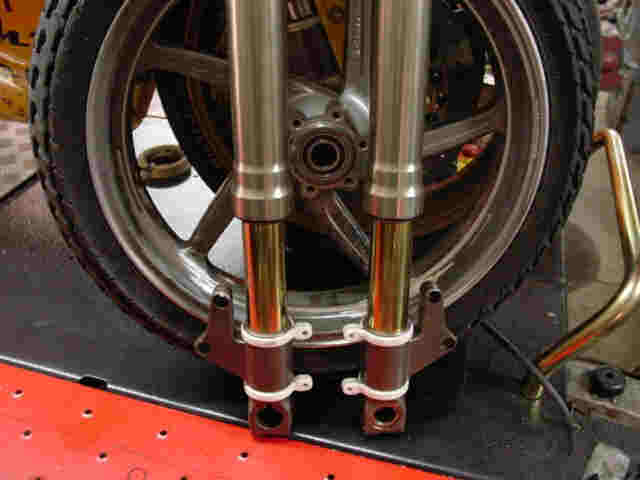 At Frame Straight we are a complete machine shop dedicated to, repair, and modification of road and racing motorcycles components.

The Art of Straight

List of Services Home Contact info and shipping address.

Copyright © 1999 [Frame Straight]. All rights reserved.
Revised: February 20, 2019 .