Pictures on Exhibition

" The Family "
Do I look nervous?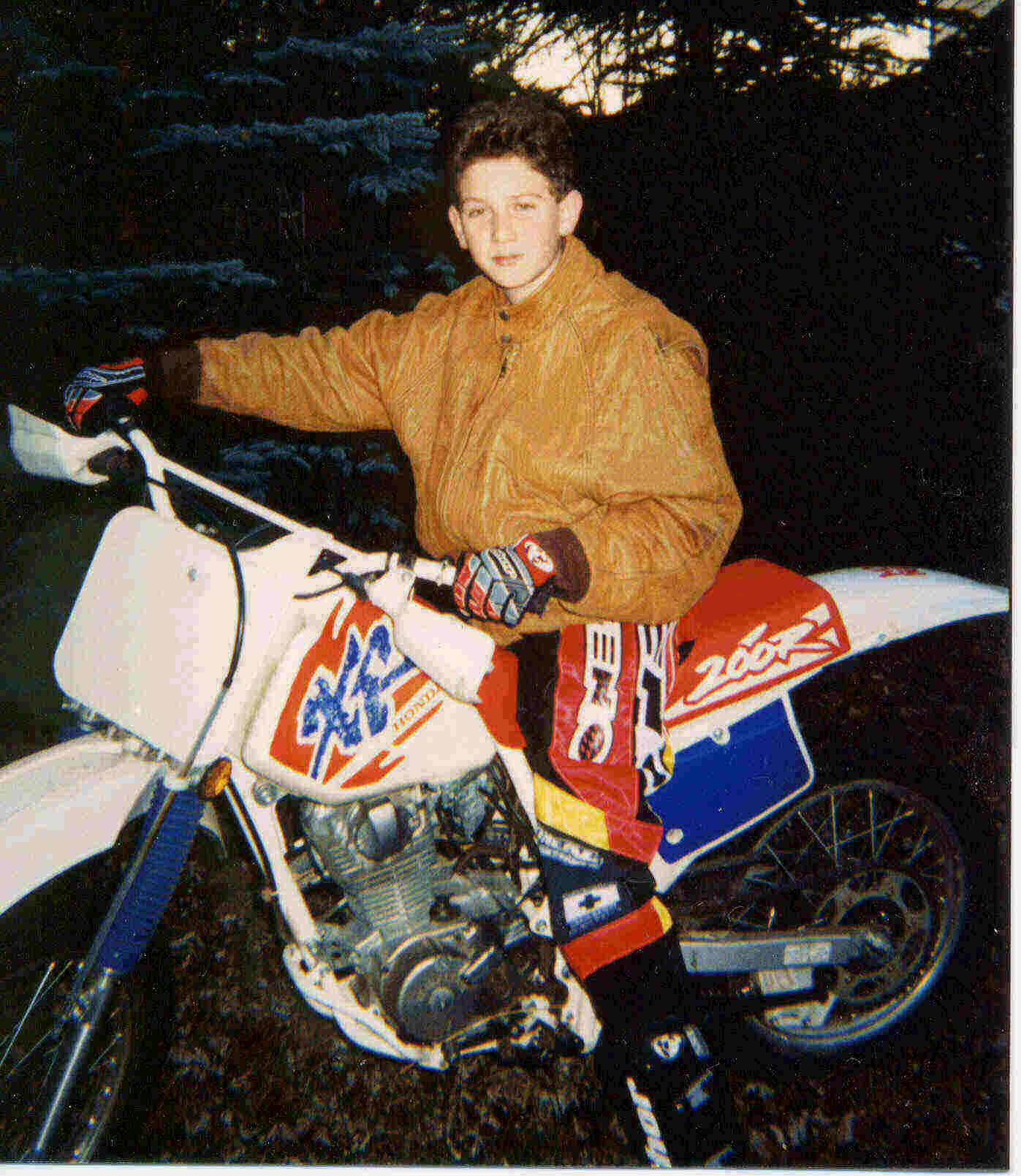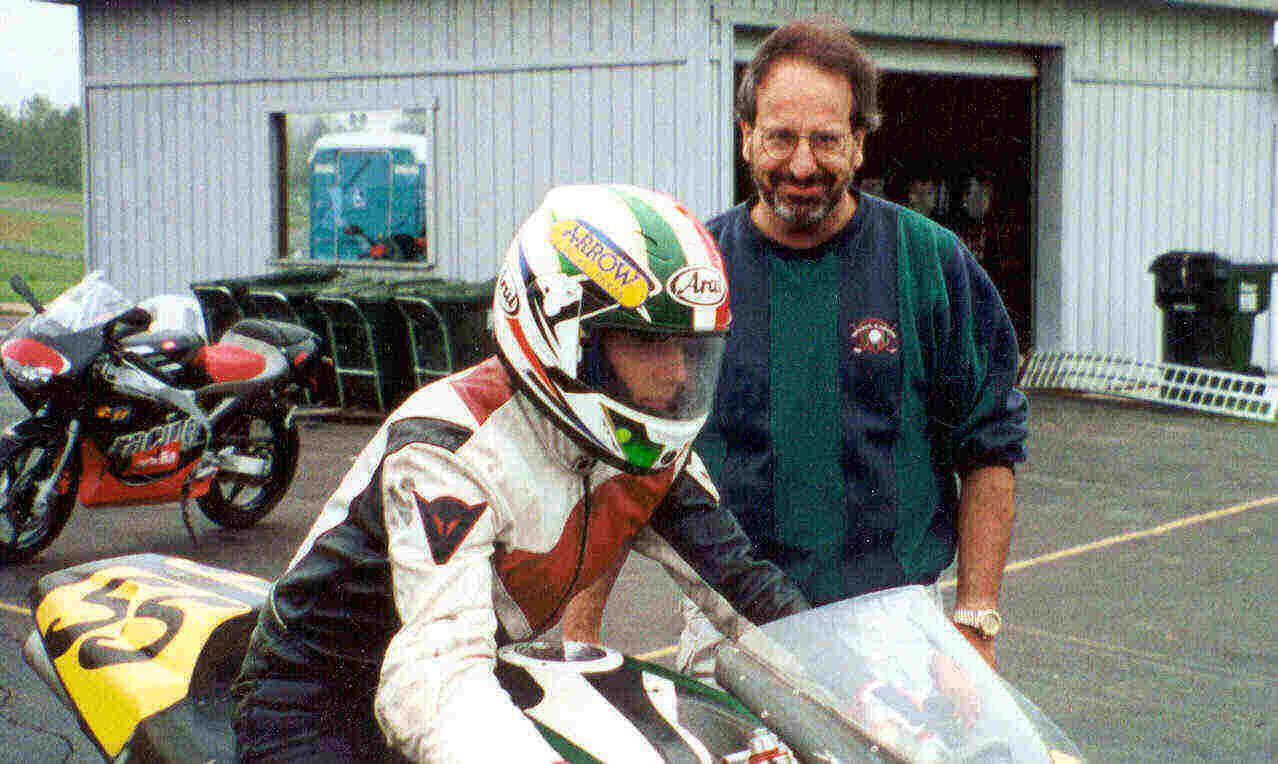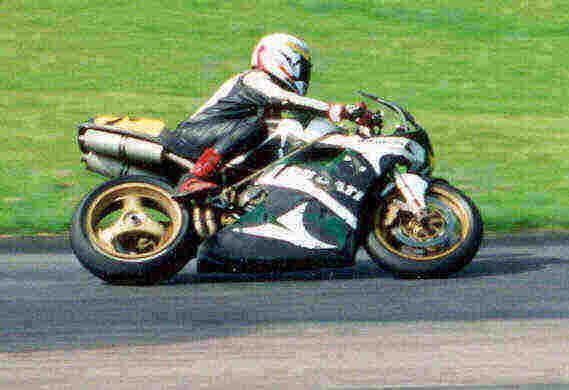 Son, Shaun at 13 . Then at 14, His first time on a road bike...our track bike Ducati !! He surprised us all..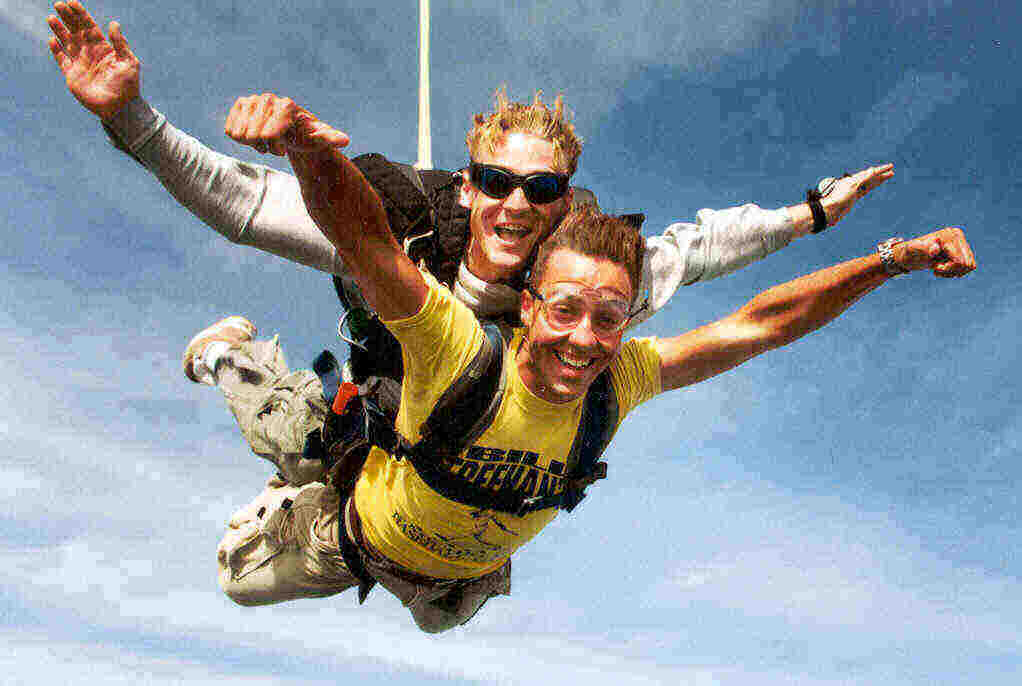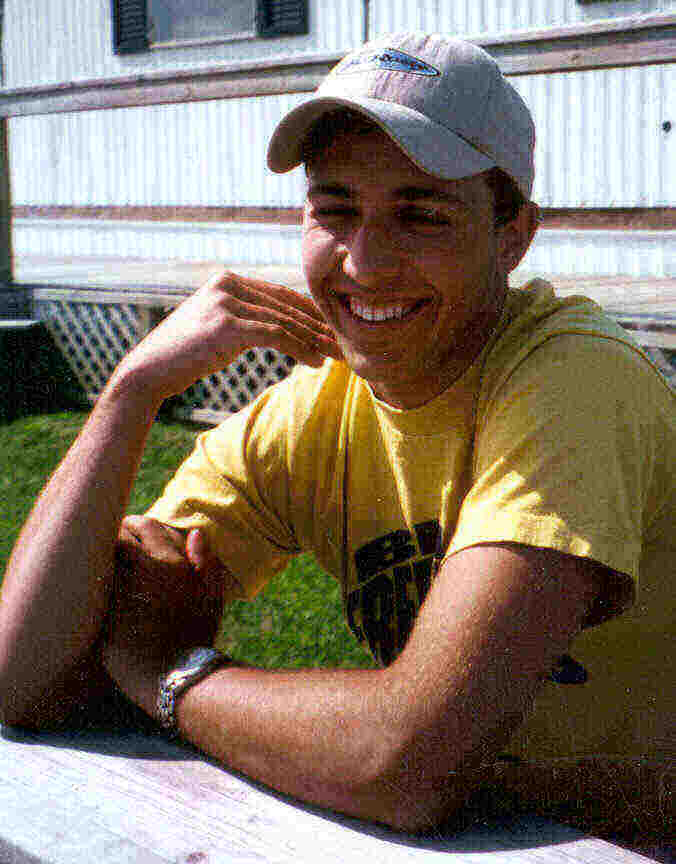 Son, Brett at 19, Thinks motorcycles are to slow and dangerous. He prefers dropping from the sky, mosch pits, snow boarding. A junior at Colorado College.
2004 Update
Brett has graduated college and now teaches advanced mathematic at Upland Hills School here in S.E. Mich.
Shaun, is attending University of Colorado Bolder, studying engineering. Would like to get a P.E. degree

" The Riders "
Brother, Gerry, shows me how....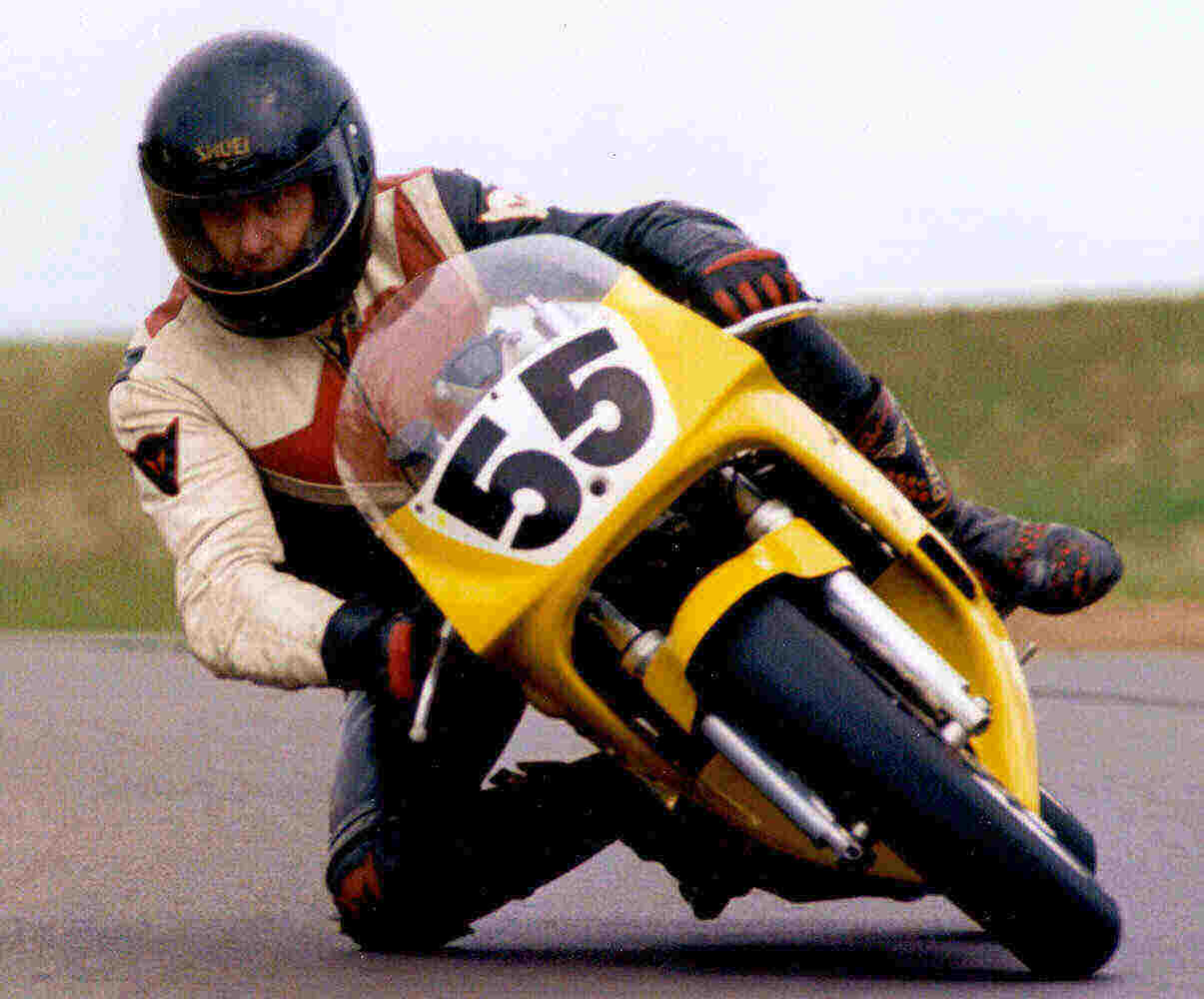 I try to keep out of the way.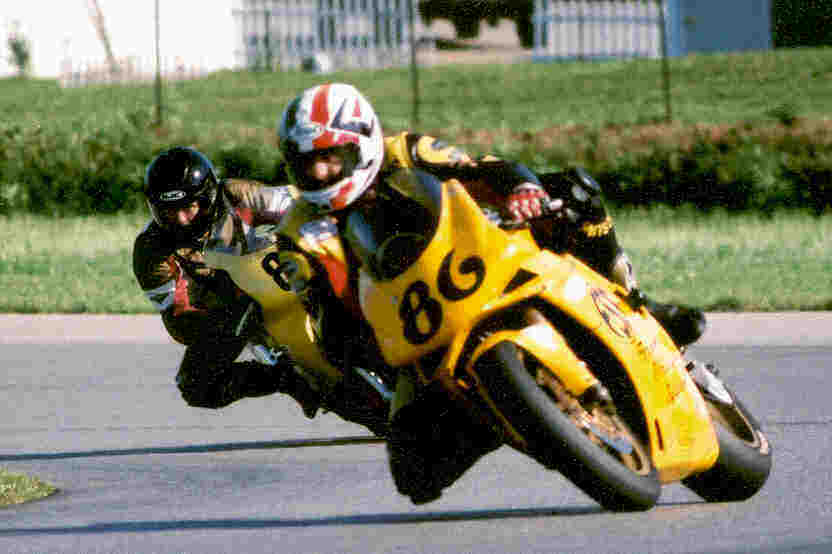 Ron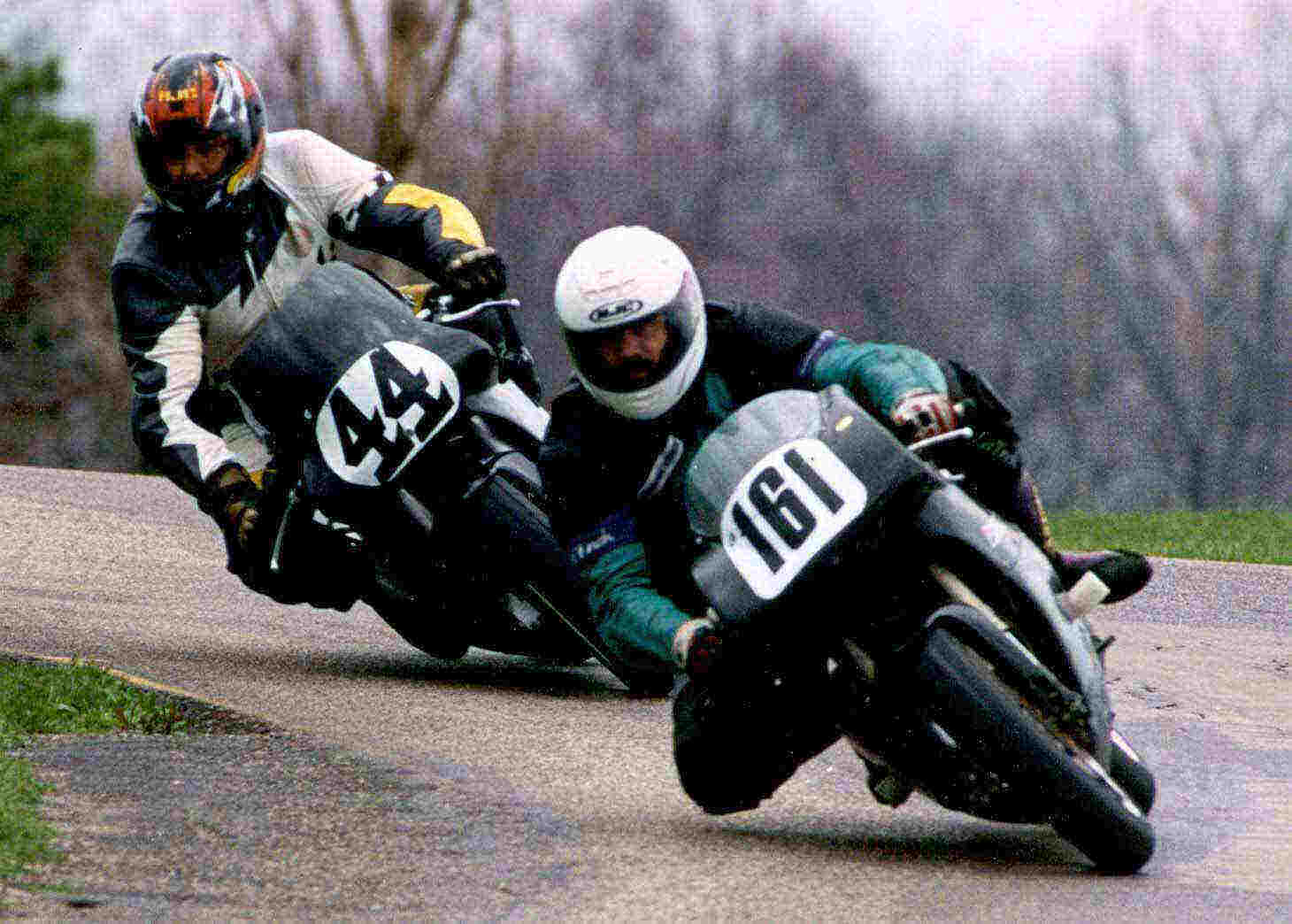 #161 Brian Lacy and local hero #44 Dave Napp at Grattan Raceway,
Chris Knight joins up with Frame Straight System Racing in 2002.
Ben declined our offer.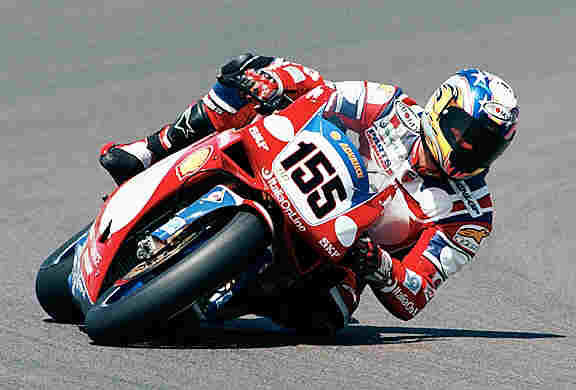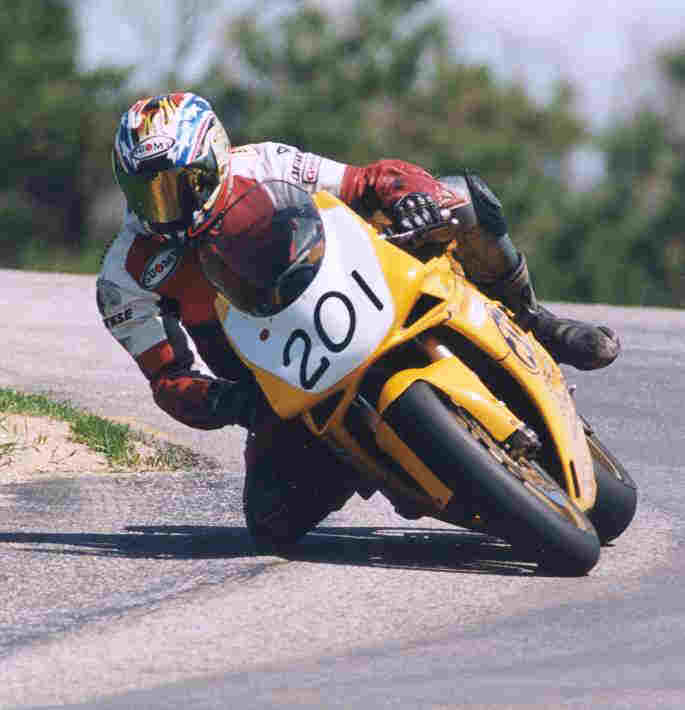 Ben B. Chris Knight
" Sweet! we did it, Ck " 2002 First year expert heavy weight twins Champ! Mi.
Me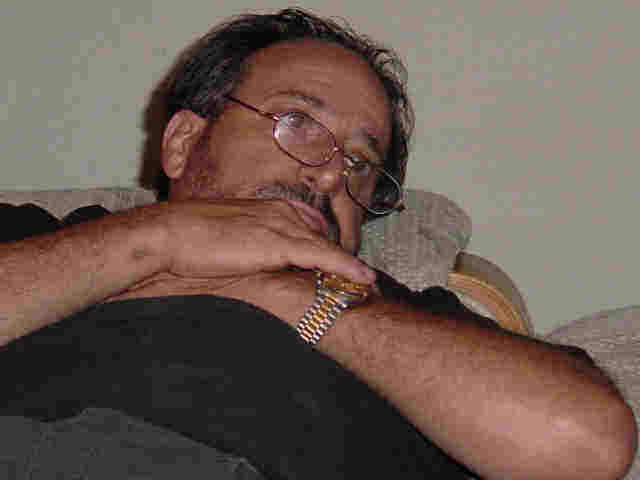 at rest, after working on the web site. See ya at the track!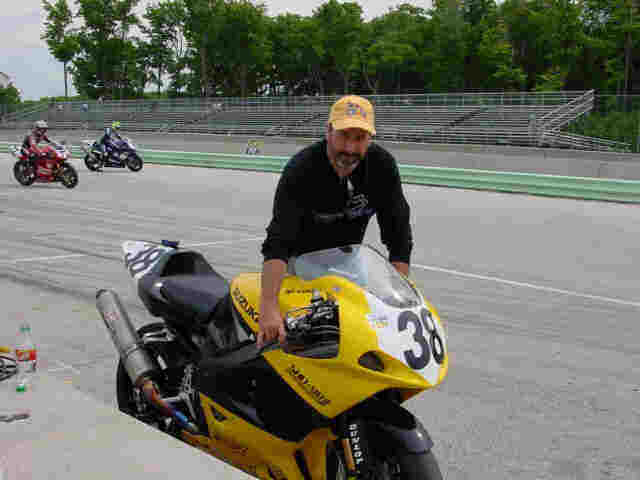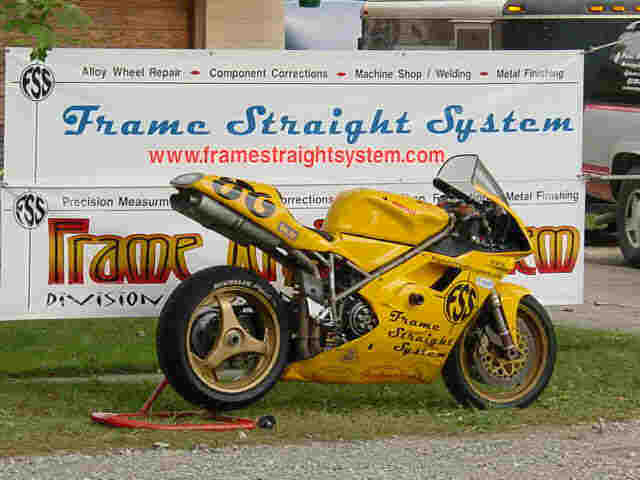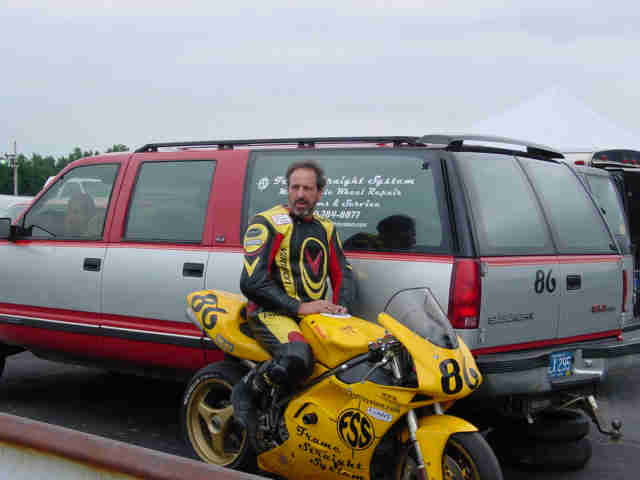 Me ,Busted at 80 in a 50 ,on my Ducati ST4 , with no License or Insurance cert. on me, ( wallet at home). Had to have this picture for posterity. He let it go....
Thanks for dropping in , Have a great race and riding season in 2006.
Thanks,
Ron
More to come..........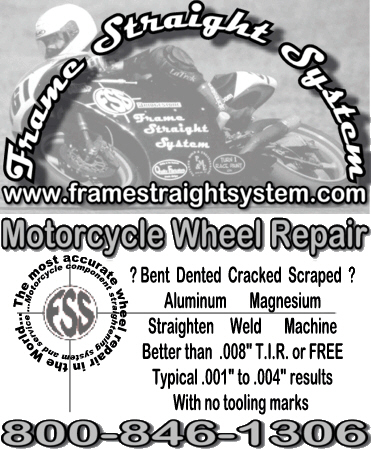 Road Racing World Ad


Copyright © 1999 [Frame Straight]. All rights reserved.
Revised: July 17, 2007 .